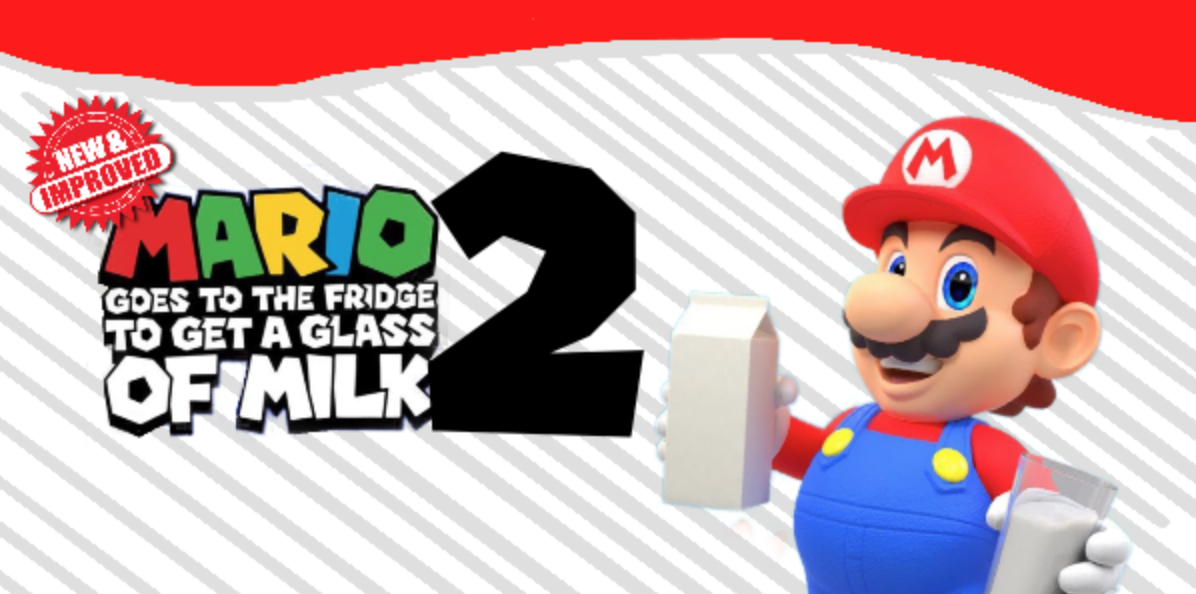 Mario Goes to the Fridge to get a Glass of Milk 2
A downloadable game for Windows and macOS
Mario Goes to the Fridge to get a Glass of Milk is a classic platform game heavily focused on exploration. This game is in active development. There is a Mac downloadable version, and PC version. An Android version is also in the works also.
This game is a joke please do not take it seriously.
A HUGE thanks to Hobo Bros. for playing my game! - https://www.youtube.com/watch?v=wPMUqfiWC14
Install instructions
To download the game, press download. Easy!
Download